Challenges
Coastal Erosion Challenge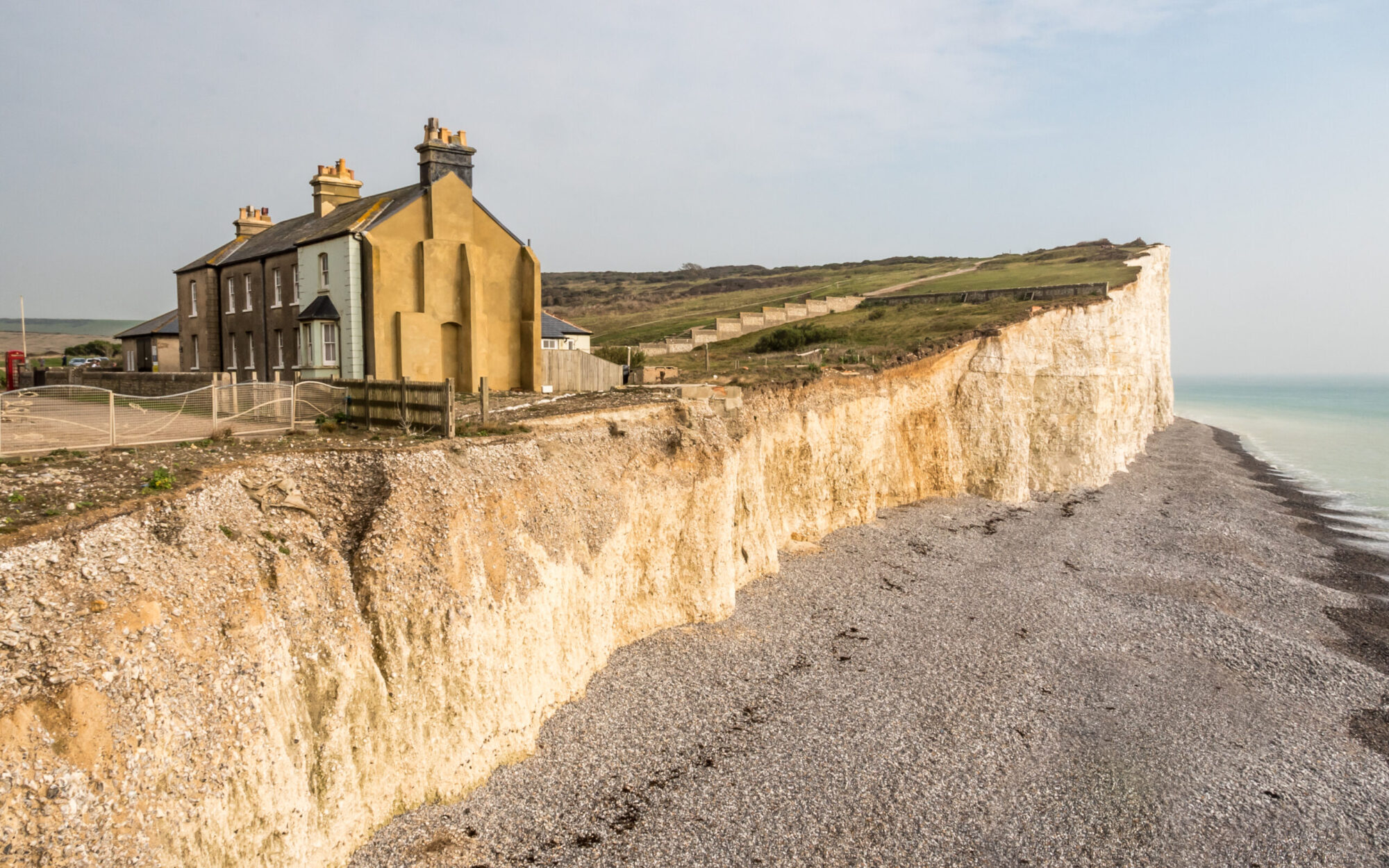 Geovation is launching a challenge to find a sustainable solution to the problem of coastal erosion. Following the publication of our research into the problem space, we are issuing a call for solutions from innovators and start-ups alike. The only requirement: that they can be developed, launched, and scaled sustainably.
The problem
Coastal erosion increasingly threatens the UK's coastline with an estimated 17% of our shores being affected.
Erosion is a highly localised, episodic, and complex process. Rising sea-levels and energetic wave conditions gradually wear down the coast. Additionally, glacio-isostatic changes in both the northern and southern icecaps affect sea-level rises, and differing geomorphologies along the coastline display varying levels of coastal vulnerability.
Rates of recession and the proportion of the coastline impacted are expected to increase in the future. Projections state that England will have to adapt to at least 1m of sea-level rises over the next 80 years. This poses a significant threat to coastal habitats, communities, businesses, and infrastructure, as well as further social, economic, and political implications that affect all of us. We must plan and adapt to a future of coastal change through erosion.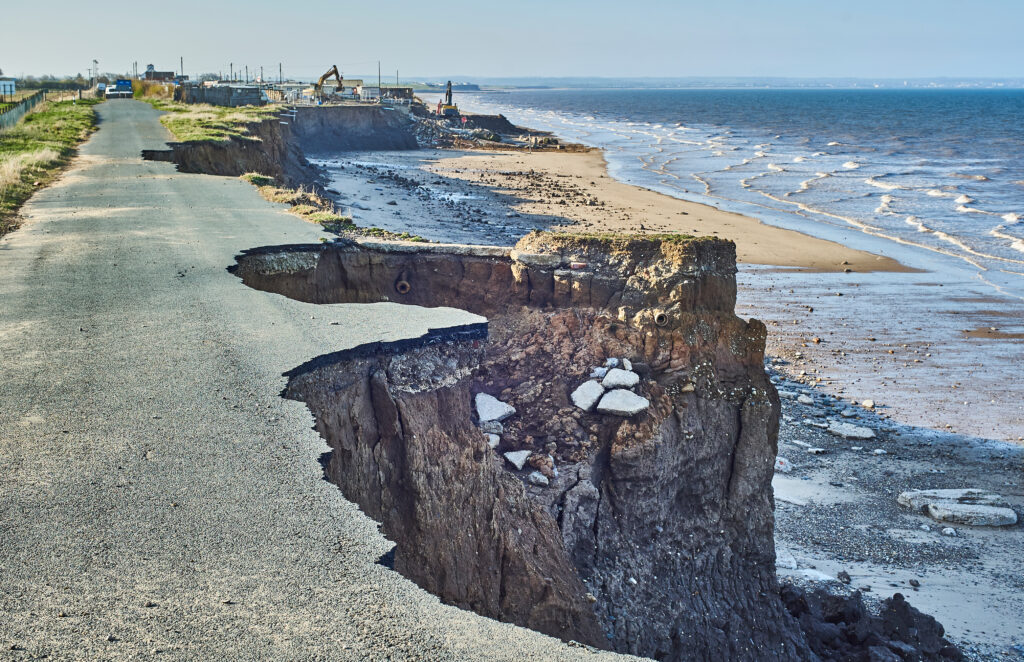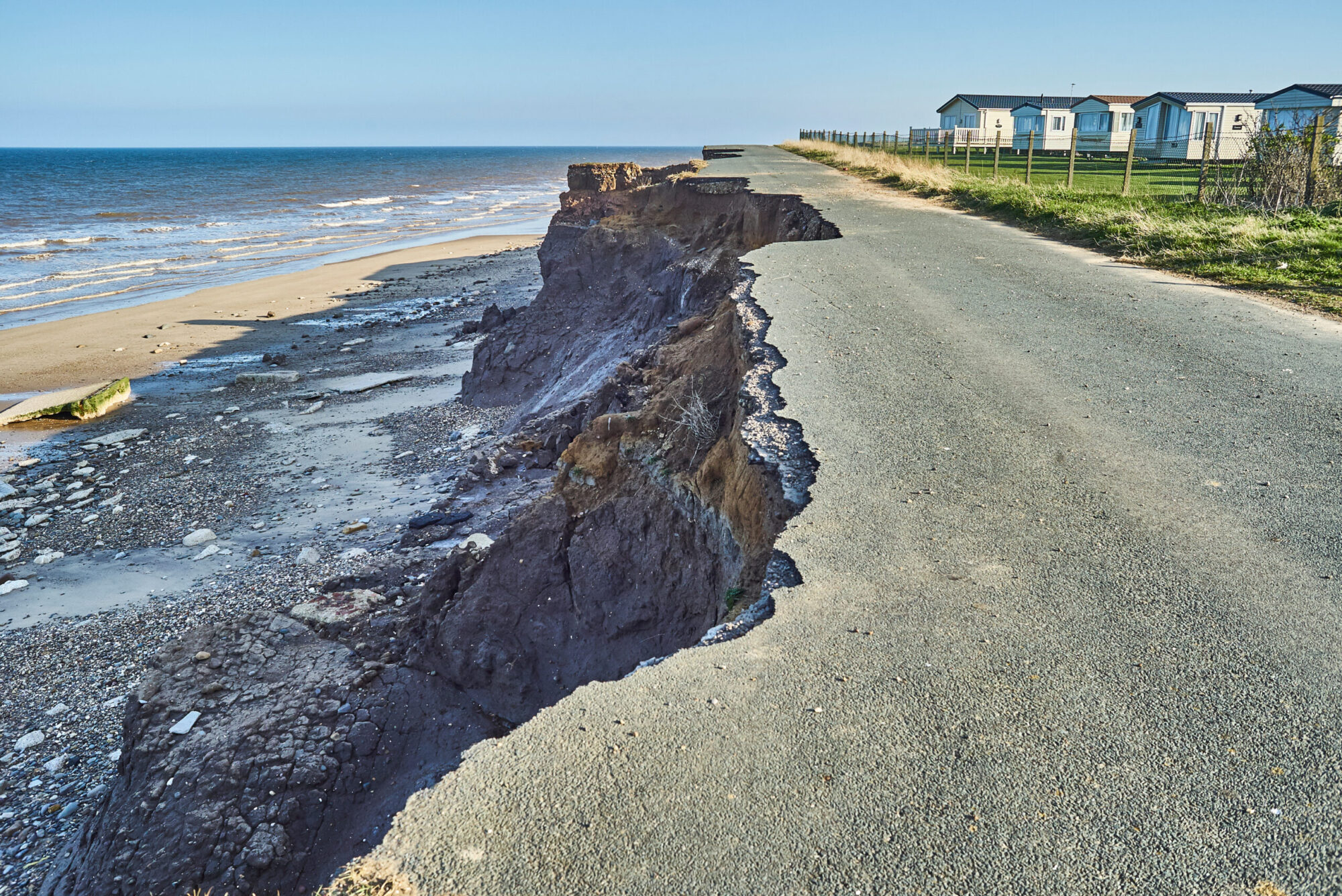 The challenge
We invite both start-ups and innovators to register their interest and submit solutions to address this problem space. Each submission gains access to our research, expertise, as well as both our and our partner's data. Selected submissions will refine their ideas through 'bootcamp' with finalists being selected to pitch their solutions to industry experts. Our judging panel will then select winners of the challenge.
2,000
Properties in the UK are at risk of loss
to coastal erosion by 2060.
1,800km
Open coast is eroding to some degree.
9,000
Commercial properties across England and
Wales at risk of coastal erosion.
5,000
Hectares of agricultural land are in areas
at risk of coastal erosion.
How it works
Deep dive of the problem
We explore the problem space through a combination of primary and secondary research.

Call out to startups
A call for solutions is issued through our extensive network.

Selection & bootcamp
Start-ups and innovators are selected to refine their proposed solutions through bootcamp.

Pitch & final selections
Finalists will pitch to industry experts before winners are selected.
---
Our Partners
The UK Hydrographic Office (UKHO) is a world-leading centre for hydrography, specialising in marine geospatial data helping others unlock a deeper understanding of the world's oceans. UKHO shares this with governments, defence, and academia, as well as making it available through their ADMIRALTY Maritime Data Solutions portfolio.
Ordnance Survey's full range of APIs are available for use in the challenge under a trial arrangement along with a set of premium datasets which can be made available.
The Met Office have also provided access and support for range of Climate and meteorological data from a range of publicly accessible data catalogues.
The British Geological Survey have provided access to three sample datasets GeoSure, GeoCivil's and a Groundwater Vulnerability dataset.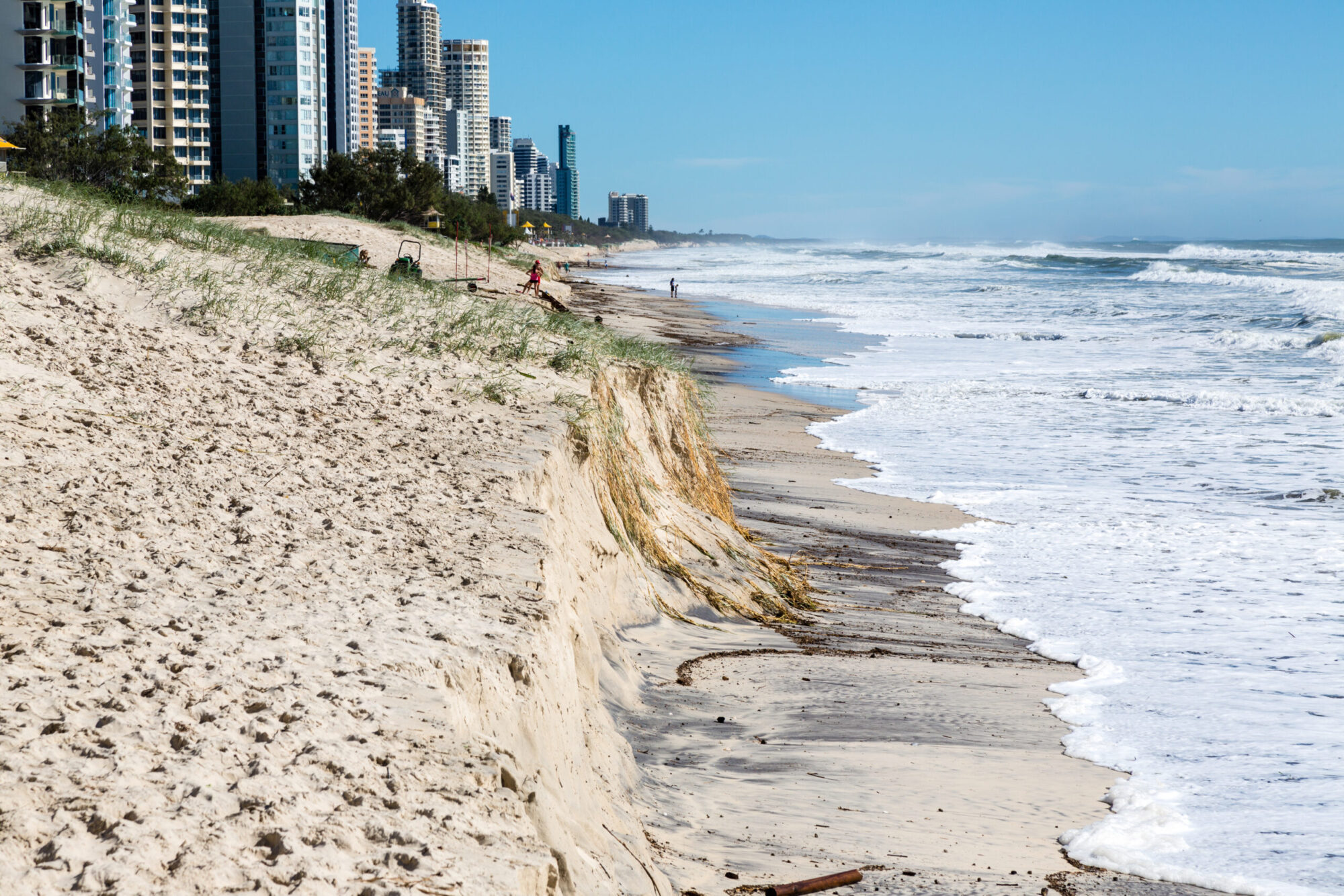 Get in touch
If you're interested in being a sponsor, partner, or would just like more information, then please register your interest.