Geovation at GeoCom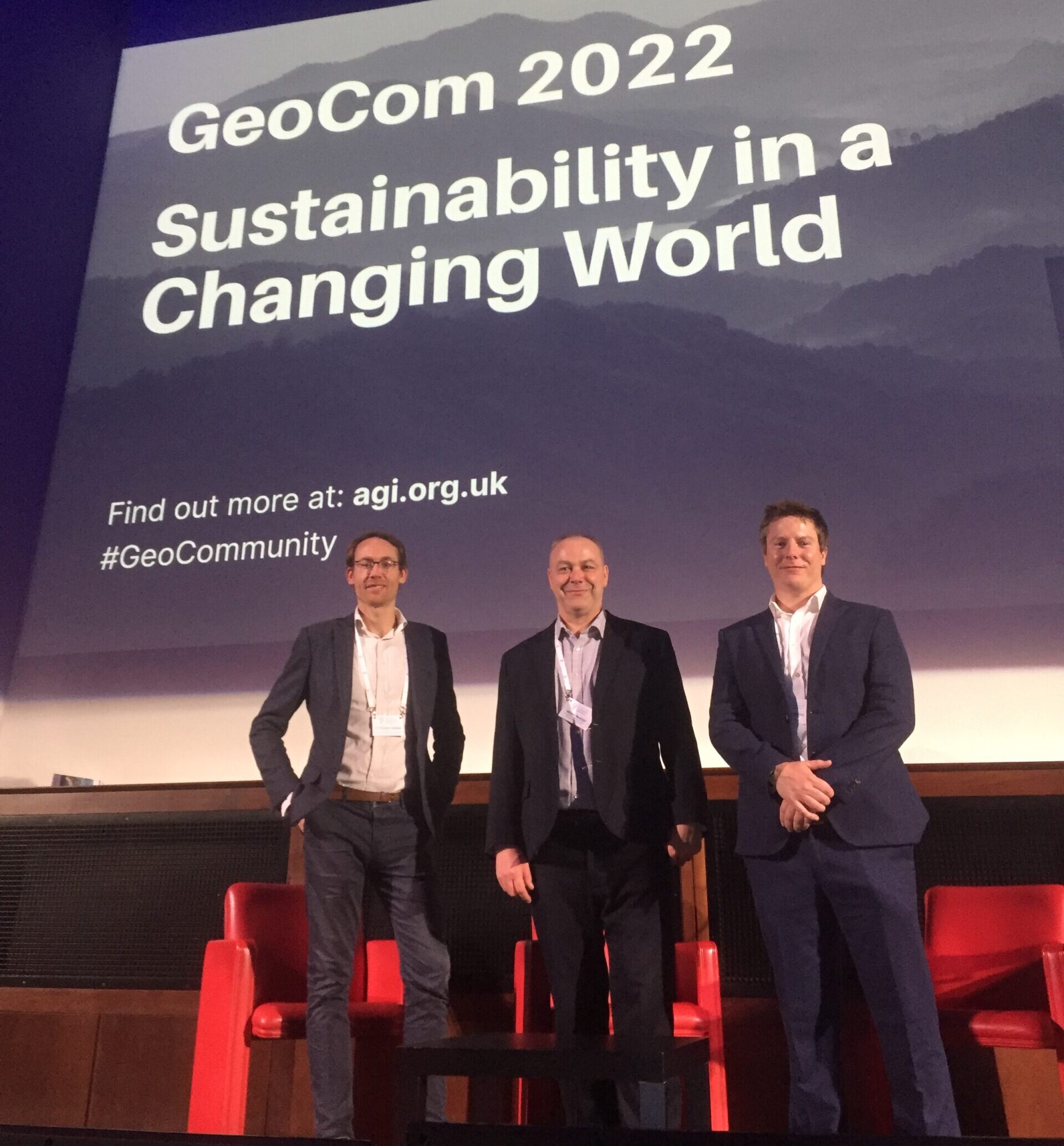 Some of the Geovation team attended the GeoCom conference at the Royal Geographical Society in London on the 11 of October!
Wayne from the Geovation team spoke at the GeoCom conference earlier this week which highlighted Sustainability in a Changing World. Wayne was joined by two start-ups who have been supported by Geovation, ProxyAddress and Advanced Infrastructure, to demonstrate how they're driving innovation to help sustainability. It was great to see lots of speakers on the day including Ordnance Survey discussing how organisations use geographical information to address sustainability in a world that is constantly changing!
The GeoCom conference is the AGI's flagship event bringing the geo community together. The one-day event celebrated the community through networking sessions, panel discussions, industry expert presentations and thought leadership from some of the biggest names in geospatial.
This year, the theme of the event looked at how organisations use geographical information to address sustainability in a world that is constantly changing and reacting to challenges and threats such as climate change, extreme weather events and livelihood crises.
Find out more about GeoCom here.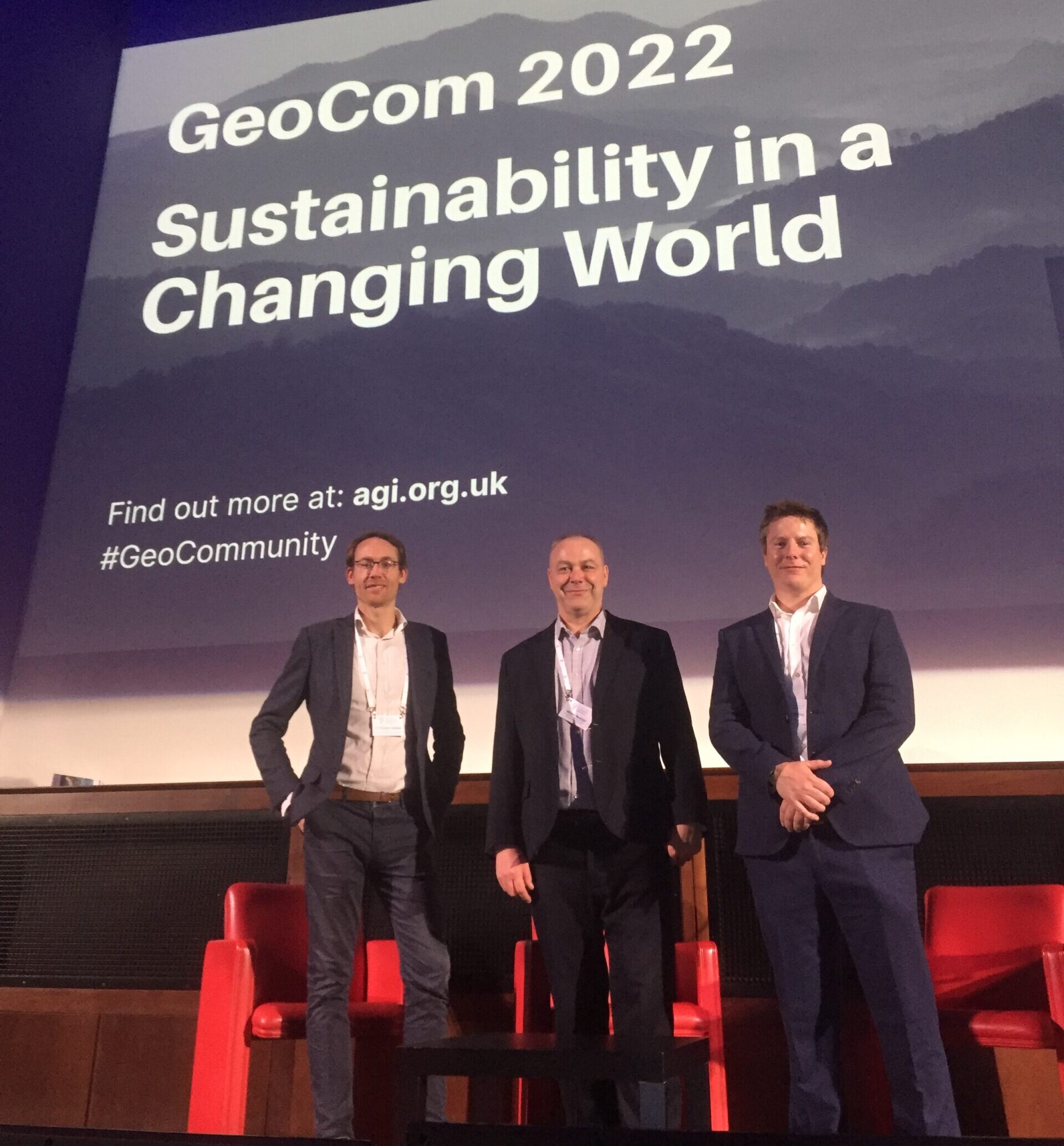 Meet the Start-ups
ProxyAddress
ProxyAddress uses duplicated address data to connect those facing homelessness with support. An address is no longer just a location – it's now a de facto means of identification. This means that if a person becomes homeless, they are distanced from the basic services they need to recover. The ability to apply for jobs, receive benefits, open a bank account, receive post: all made more difficult at the point they are needed most. Those who might have otherwise got back on their feet with a little early support are instead left to become entrenched in the situation and develop more complex and care-intensive needs over time.
At ProxyAddress, we provide a stable address throughout this period of instability. Using existing data, we create and provide a consistent 'proxy' address that can be used to access services regardless of location or how often you move. ProxyAddress has been named one of Time Magazine's 100 Best Inventions of 2021, a Big Issue Changemaker, and one of the Beazley Designs of the Year; as well as being awarded the Innovation in Politics Award for Human Rights and the D&AD Impact Award for Humanitarian Aid.
Find out more about ProxyAddress here.
Advanced Infrastructure
Their software and datasets help public and private organisations plan and optimise their low-carbon energy infrastructure for a net zero future. LAEP+ is a software tool for local authorities and energy network operators that supports building-level modelling for planning at an urban-scale. The tool leverages a high-performance cloud architecture for rapid web-based GIS analysis. And supports nationwide building stock and sociodemographic datasets, allowing users to identify and evidence the suitability of different sites for low carbon energy interventions.