Meet Student Founder: Olivia Dovernor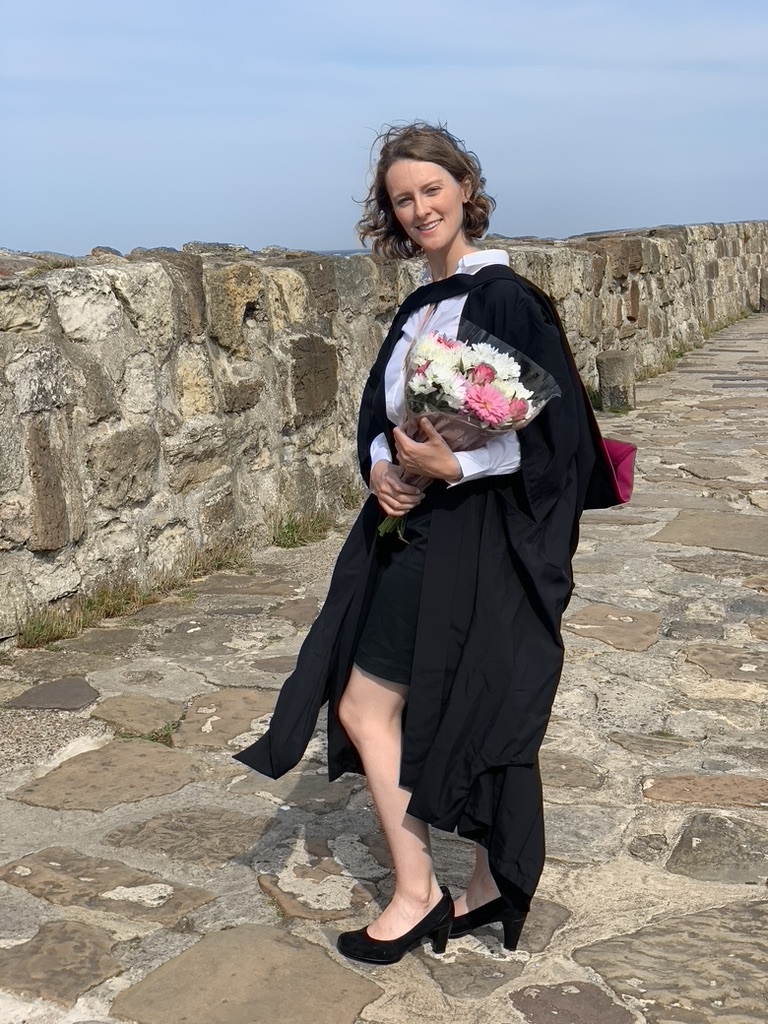 Are you currently a student or a recent graduate? This may be the inspiration you've been seeking!
We want to encourage students and graduates who have an innovative idea to launch their start-up and emphasis that it's not as daunting as it may first appear. To do this, we're introducing you to some of the amazing student founders in our growing community.
---
Meet Olivia
Leading by strong example is Olivia Dovernor, Co-Founder of Student Bubble who is also amid studying for her PhD in chemistry. In 2021, Student Bubble joined the Geovation Scotland Accelerator Programme.
Olivia's idea for her start-up arrived when she directly experienced a problem at university that was yet to have an effective solution. Having to navigate an unfamiliar rental market after the first year of her degree was a steep learning curve, as is for many studying away from home. A journey she has identified that through collaboration and collation of information could actually have been so much easier.
After surveying students and speaking to property providers all over Scotland, she asked the question "How do we make an actual change to this market that will benefit students but also landlords and companies providing for the student market?". She believes that there is huge potential for growth in the student sector in the UK over the next decade but the assistance from institutions needs to be better tailored so that universities can grow as encouraged to by the government.
A student's university experience is enhanced by the accommodation they end up renting and the friendships made thereafter and so, by using her personal experiences and knowledge and mentors within the professional sector, Student Bubble was born to help universities offer simplified assistance to their students when they search for private accommodation.
Starting her own business was not directly in her 'career plan', nor would it seem the obvious route for her to start a company outside of her chemical background. Yet, during her final years of school and at university Olivia had started a few entrepreneurial initiatives and came to realise her interest the commercialisation of science and business on her placement year working for Johnson Matthey.
She believes that her curiosity originates from academia which has helped set up the company and establish a solid product-market fit. Doing a masters and PhD has allowed her to be comfortable with discovery and failure, key attributes which she is now applying to grow her business.
It hasn't been a quick process though. Olivia spent about a year validating her ideas and then ran with the feedback using her expertise. The hardest hurdle to overcome was finding someone to join her who possessed the right level of expertise and interest.
Olivia joined multiple Accelerator Programmes to help her grow Student Bubble. Speaking of Accelerator Programmes, Olivia told us "Support from Accelerator Programmes really helped Student Bubble, as they provide guidance of where to go and they help to re-confirm what you're doing is right." Her company evolved during each programme and has learned something different at each stage of the start-up cycle which has led to progression.
Now a few years on, Student Bubble has gone from strength to strength. Liam Cautley joined the company in 2021 as the CTO during the Geovation accelerator and they're now working with Government Organisations, property providers and leading University institutions in Scotland to increase transparency and efficiency of searching for student housing at university. Find out more about Student Bubble here!
Olivia's Advice for students
Olivia believes that if you have got an innovative idea and have authenticated your solution, then trust your abilities and go for it! The worst you can do is fail and have learned more about yourself along the way. It's mostly about tapping into the ecosystem which exists at your college or university and seeing what is available. There are so many opportunities whilst still at university – you just have to put yourself out there and find them.
Don't undermine the power of networking. Pulling on your network is a key when seeking advice as there's no guide to running a start-up, you have to talk to people to learn. Don't be afraid to make mistakes, as you're learning along the way you're bound to make many mistakes that will help you for the future.
Geovation Scotland Accelerator Programme
Through Geovation Scotland, Olivia was encouraged and supported to prepare for investment including a concise 1 and 3-minute pitch and pitch deck that will help her with securing future investment opportunities. Access to knowledge and expertise is one of the biggest benefits of the Geovation Accelerator. Being in the ecosystem you're surrounded by companies which understand the journey and offer founder support. A lot of the time you learn through just talking to people in the communities.
Olivia said "The tailored workshops and time spent on the Geovation Programme has really helped to establish our company and, to plan for growth from the start. This all while opening doors to key connections who are at the core of our business model".
The Geovation Scotland Accelerator Programme is run in partnership with Registers of Scotland and Ordnance Survey. Launched in 2019 to support Scottish entrepreneurs, the Programme provides founders with access to land and property data, mentoring, and funding to propel their start-ups to the next level for up to 12 months. Find out more about Geovation Scotland here.