Meet the Founder | MARKED Wayfinding System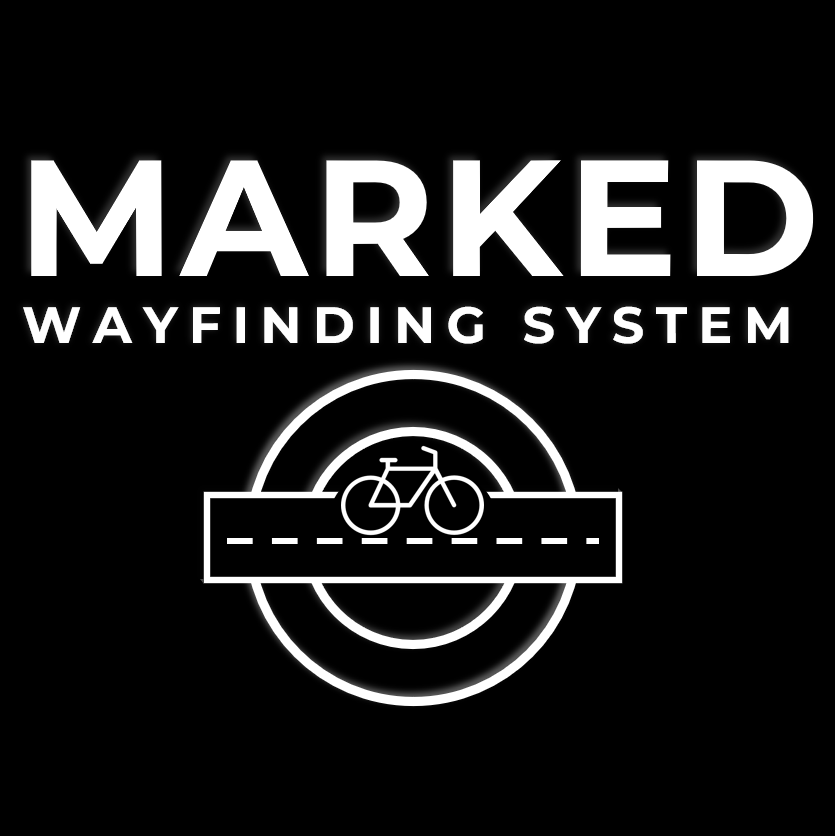 Cycling or scooting is often the most (energy, time and cost) efficient way to travel around a city, but city traffic and navigation can be scary and confusing. MARKED: Wayfinding System aims to make this experience stress free, easy and most importantly, safe.
They aim to help cities across the UK illustrate their city cycle networks to residents and visitors through easy-to-use maps, signage, and an innovative navigation system.
MARKED: Wayfinding System, is one of two solutions being developed by Architect's Hand (AH) and we spoke with founder and entrepreneur Mark Smith to find out more about his aims and ambitions for the Geovation Scotland programme.
Tell us a little bit about yourself / your team?
I'm Mark Smith, an entrepreneur with a background in city planning. I lead the team at AH who are developing the MARKED: Wayfinding System, a micro-mobility management and wayfinding system which aims to redefine how people experience cycling and scooting in the city.
Alongside me is Garance Locatelli, my co-founder and Head of Operations. Garance joins the team with a Masters in Business Management from EDHEC Business School and a postgraduate in Social Innovation & Entrepreneurship from Strathclyde Business School.
Together, we are committed to creating solutions to help individuals navigate urban environments via bicycle or scooter. We firmly believe that in doing so, it could be instrumental in the broader aim of achieving net-zero emissions and averting climate change.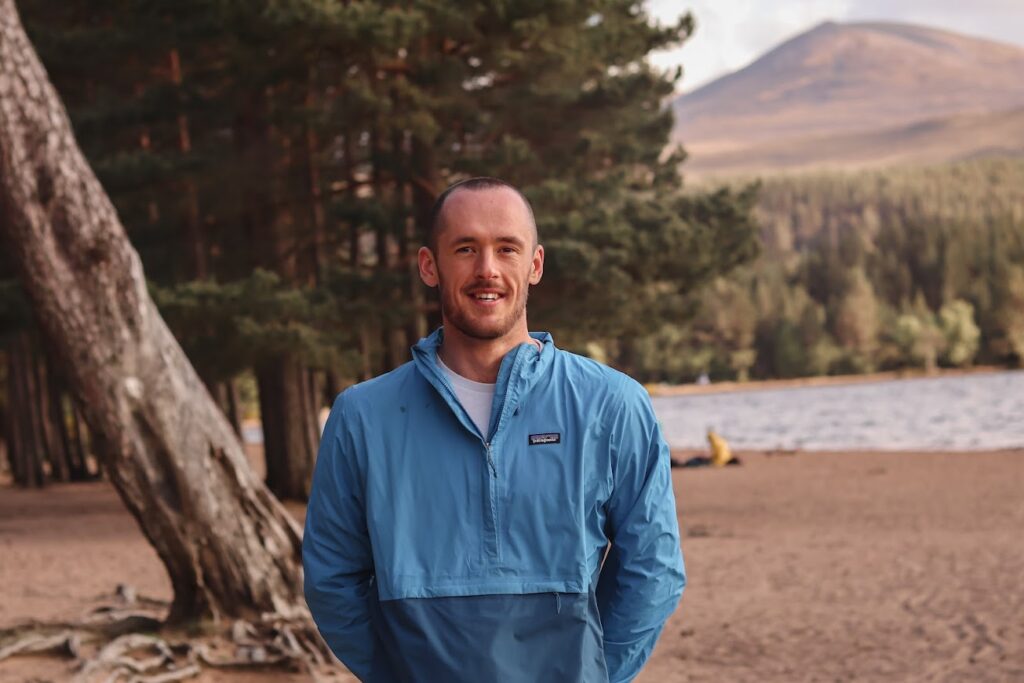 Give us a brief overview of your company?
Our current focus at AH is to create sustainable mobility solutions. We've built a novel approach to micro-mobility that harmonizes geofencing, navigation, and IoT technology.
At present, we are funded by the Geovation Scotland and University of Strathclyde, where our objective is to revolutionise cycle navigation through:
Optimising the use of cycle infrastructure in cities, such as protected lanes and quiet streets
Clearly communicating the vision of the urban cycle network to residents, thereby demonstrating local authorities' commitment to achieving net zero
Facilitating greater accessibility to cycling for first time riders and city tourists
Most importantly, reducing fatalities by mitigating conflicts between various modes of transport
What makes you excited about the problem you are solving?
The fact that our solutions could radically transform city landscapes and contribute to achieving net-zero truly excites us. By making cycling and scooting more user-friendly and accessible, we can help people rethink their transportation habits, leading to greener cities and improved urban living.
Why did you choose the Geovation Scotland accelerator programme?
Geovation Scotland is a great fit for us with its reputation for supporting entrepreneurs in geospatial development.
We knew the programme would provide us with the necessary expertise, mentorship, and the kind of environment where our innovative idea could flourish. Furthermore, the funding offered was a big plus in supporting our initial R&D phase.
What are your main goals for the accelerator programme?
Our main goals are to refine our product through collaboration and engagement with local authorities and end users. We believe in building solutions that truly meet the needs of our customers, and their feedback is integral to our product development. Through real-world testing and active dialogue with both decision makers and daily commuters, we aim to develop a product that effectively addresses urban transportation challenges.
With this in mind, we openly invite any local authorities or universities that are seeking innovative ways to work towards net-zero emissions and sustainable transport to reach out to us. We are excited about the potential for collaboration and joint innovation in creating greener cities.
Following this, we intend to secure partnerships for launching our product, gain insights from industry experts, and tap into the Geovation Scotland network to secure the next round of funding.
Lastly, our goal is to establish our foothold in the UK micro-mobility market, using it as a springboard to expand into Europe.
What does it mean to you / your team to be part of the Scottish tech start-up community?
Being part of the Scottish tech start-up community is incredibly gratifying. It places us at the heart of innovation and offers us a supportive environment in which to grow.
We believe that Scotland's tech ecosystem, known for its innovation and resilience, is the perfect launching pad for our solutions. We are excited about the prospect of contributing to this vibrant community and shaping the future of urban mobility.
Learn more
Find out more by visiting MARKED's website and following them on Linkedin. To keep up to date with Geovation Scotland to find out more about the accelerator programme sign up to our mailing list.
If you are a local authority or university interested in collaborating, please email Mark.