Meet The Founder | Mortar IO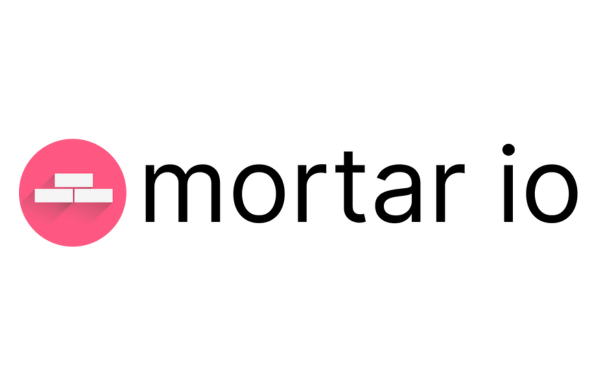 Mortar IO is a PropTech startup which aims to reduce carbon emissions using a virtual modelling and simulation platform. The company's innovative software allows landlords and property developers to make informed decisions about how to reduce carbon emissions through renovation and retrofitting. We spoke with co-founders Josephine, Ranjeet and Ruggiero to discuss Mortar IO and their ambitions for the Geovation Scotland programme.
Tell us a little bit about the team?
We are a team of three co-founders driven by a shared vision: that every building benefits both people and planet. With a combined experience of over 40 years, we know which challenges in the built environment need to be tackled to make this a reality.
Ranjeet, our CEO, has an impressive track record of leading commercial retrofit projects valued at over £1 billion. He has a deep understanding of the industry and an extensive, international network.
Ruggiero, our CTO, was previously the Chief Product Manager at IES, the leading digital twin solution (virtual physical environment) provider. His technical prowess and innovative mindset have enabled us to build a powerful platform.
Josephine, our COO, has an extensive background in forging strategic partnerships and leading innovation projects. Her experiences at Google, Curve (Fintech startup) and Costain have equipped her with a unique perspective on driving organisational growth and fostering collaboration.
We met at Carbon13, the venture builder for the climate emergency from the University of Cambridge. Together, we are dedicated to creating sustainable, adaptable and resilient buildings that have a positive impact on society and the environment.
Give us a brief overview of Mortar IO?
The built environment is responsible for 40% of global carbon emissions – the majority of these arising from the operational use of buildings. With approximately 80% of the buildings standing today expected to still be in use by 2050, decarbonising existing buildings is paramount. By focusing on retrofitting existing buildings and improving their operational efficiency, we can directly tackle a significant contributor of CO2e emissions.
Mortar IO wants to make real estate decarbonisation affordable and accessible. We recognise the urgent need to accelerate the decarbonisation of our global building stock to achieve net-zero ambitions. However, the current process is slow and prone to inaccuracies, resulting in higher costs and increased risks.
Our solution is a virtual modelling and simulation software platform, which generates near-instant virtual models of existing buildings. What sets us apart is the accuracy of our models, which enables our customers to create twice as accurate retrofit strategies compared to existing solutions. Combined with our powerful simulation technology, our customers can identify the most cost-effective pathway to achieving net-zero emissions at least three times faster than other platforms.
By providing a faster, more accurate, and cost-effective solution, we aim to contribute to doubling the pace of decarbonisation efforts in the global building stock.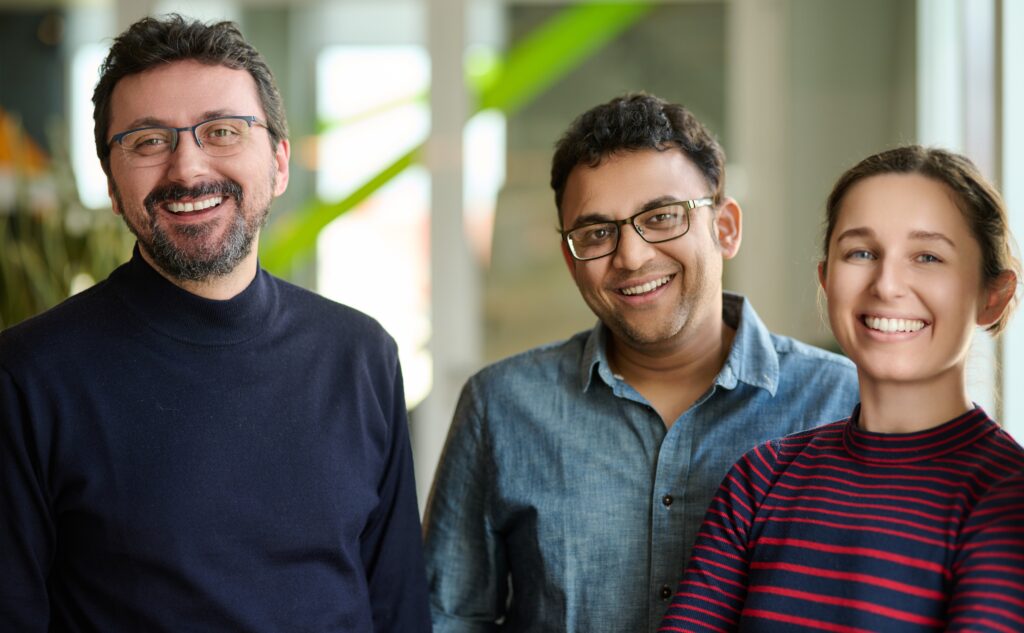 What makes you excited about the problem you are solving?
Accelerating the retrofit revolution in the built environment has far-reaching benefits.
Decarbonising buildings addresses pressing climate challenges, lowers the operating costs of buildings, improves comfort for occupants, and stimulates job creation in the green economy. By retrofitting buildings rather than demolishing and rebuilding, we align with the principles of a circular economy, making efficient use of existing resources.
The prospect of accelerating retrofitting, which is both environmentally beneficial and economically viable, fills us with enthusiasm. We are thrilled to be working on such a meaningful challenge, as it allows us to contribute to a healthier planet, improve quality of life, and drive positive change for future generations.
Why did you choose the Geovation Scotland accelerator programme?
Geovation Scotland is pioneering when it comes to geospatial data and technologies. As our platform relies heavily on this type of data, getting access via the accelerator programme is invaluable: our platform becomes much more powerful for our customers.
Geovation Scotland also provides exceptional technical support, and they know what it takes to make a start-up successful. Their bespoke mentoring approach offers targeted guidance and advice tailored to our specific needs.
Being part of the Geovation Scotland community connects us to an ecosystem of like-minded individuals and organisations too. We are delighted to be part of the programme and we are committed to giving back and contributing to its growth and success.
What are your main goals for the accelerator programme?
Our main goals for the accelerator programme revolve around advancing our company to the next stage of growth and development: building on current customer traction, executing our business roadmap and developing a robust and sustainable business model.Ultimately, we want to deliver a Minimal Viable Product (MVP) to paying customers and position ourselves for scalability and impact. Geovation Scotland will be instrumental to our success.
What does it mean to your team to be part of the Scottish tech start–up community?
Being part of the Scottish tech start-up community gives us access to a vibrant ecosystem of world-class tech talent, including software engineers, product managers, and UX designers. This talent pool enhances our capabilities and encourages collaboration, while the community's welcoming culture fosters a sense of accessibility and inclusivity. And
with our CTO based in Glasgow, we have a strong local connection to the Scottish tech scene.
The community also comprises ventures at similar stages of growth, particularly at the seed stage like ours. This shared experience creates a rich environment for learning, knowledge-sharing, and mutual support. We can gain valuable insights from others' journeys, receive advice, and contribute our own experiences to help uplift the community as a whole.
Learn more Find out more by visiting Mortar IO and following them on LinkedIn. To keep up to date with Geovation Scotland to find out more about the accelerator programme sign up to our mailing list.