Welcoming our new Head of Geovation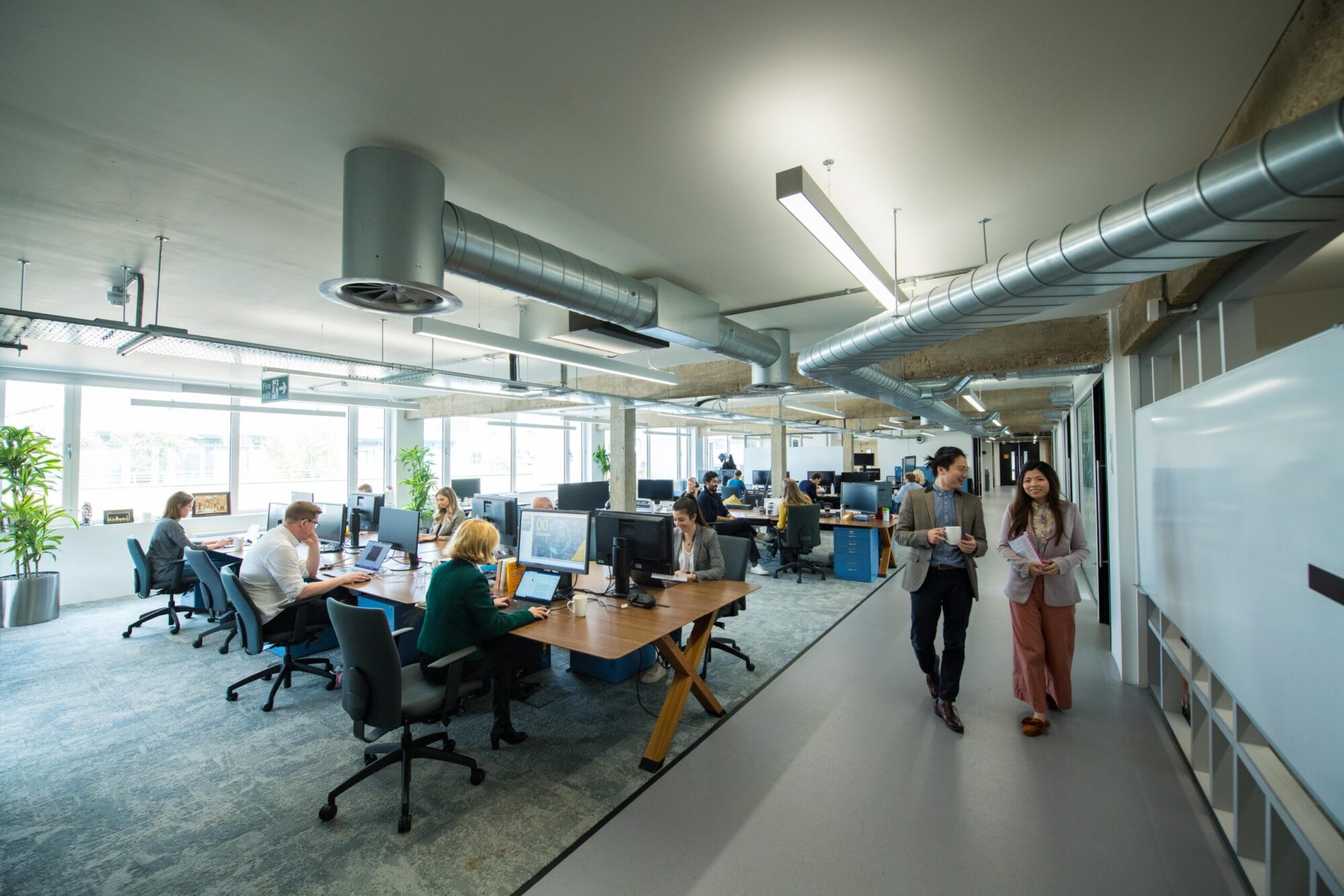 We're excited to welcome Gareth Sumner as the new Head of Geovation.
Gareth joins from Transport for London (TfL). At TFL he led the growth of the Open Innovation team and built a Design Thinking function, helping TfL to work with innovators to solve some of its biggest corporate and customer challenges.
He joined TFL as an Urban Designer, but his curious mind took him into Innovation and Foresight – developing TfL's early perspectives on autonomous vehicles, drones, urban air mobility and collaborating with Nesta's Challenge Prize Centre on the Flying High Challenge.
In 2019 he joined start-up Prospective Labs as Head of Customer Success, developing and deploying digital twin technologies with transport operators. Returning to TFL two years later he used the experience of start-up life to develop and scale TfL's Open Innovation team.
Initially earning a degree in engineering from Cambridge he has since received Masters degrees in Urban Design from Oxford Brookes and Innovation, Creativity and Leadership from the Bayes Business School.
Gareth lives with his wife and young kids in Southeast London, and enjoys travel, running and cycling, but still misses the rain of his native Manchester!
He's always been driven by the desire to make things better – whether its cities, products or simply life – and sees immense value in innovators and corporates joining forces to solve genuine challenges – whether they are big or small.
"I see location data as critical to solving many of the world's challenges and making live better – from planetary emergencies, to improving the experience of everyday life. The approach to Open Innovation that Geovation brings will be central to unlocking that potential for OS and the UK overall. We already have a great track record and an outstanding team – and I'm excited to be joining that team and taking it to the next level.
Connect with Gareth